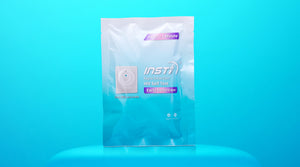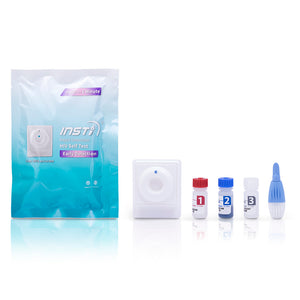 What is INSTI HIV Self Test?
INSTI HIV Self Test is designed as a single-use HIV test kit that allows you to get results in the comfort of your home and at a time that works best for you. Over 1 million INSTI HIV tests have already been used in the UK by the NHS and other private healthcare specialists. Sample, pour and read your results immediately. It's that easy.
Why INSTI?
The World's Fastest HIV Test
Get highly accurate results instantly.
Convenient and Discrete
Get results from the privacy of your own home.
Easy to Use
Simple design. No timers, no fuss.
How to use INSTI HIV Self Test
Collect Blood
Use the lancet to prick your finger and collect a drop of blood.
Add Blood Sample
Add your blood into Bottle 1 and shake.
Pour Solutions
Shake and pour solutions one at a time.
Testimonials
Such an easy kit. It would be great if it could be distributed by the NHS. Great you can get your results within a minute and not 15 like others.